Once the plugin has been activated you will notice a new menu on the side called "Scroll Animation" enabling you to create and manage all your Scroll Animation Scenes.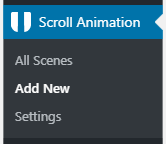 Click on Add New to start creating your first Scroll animation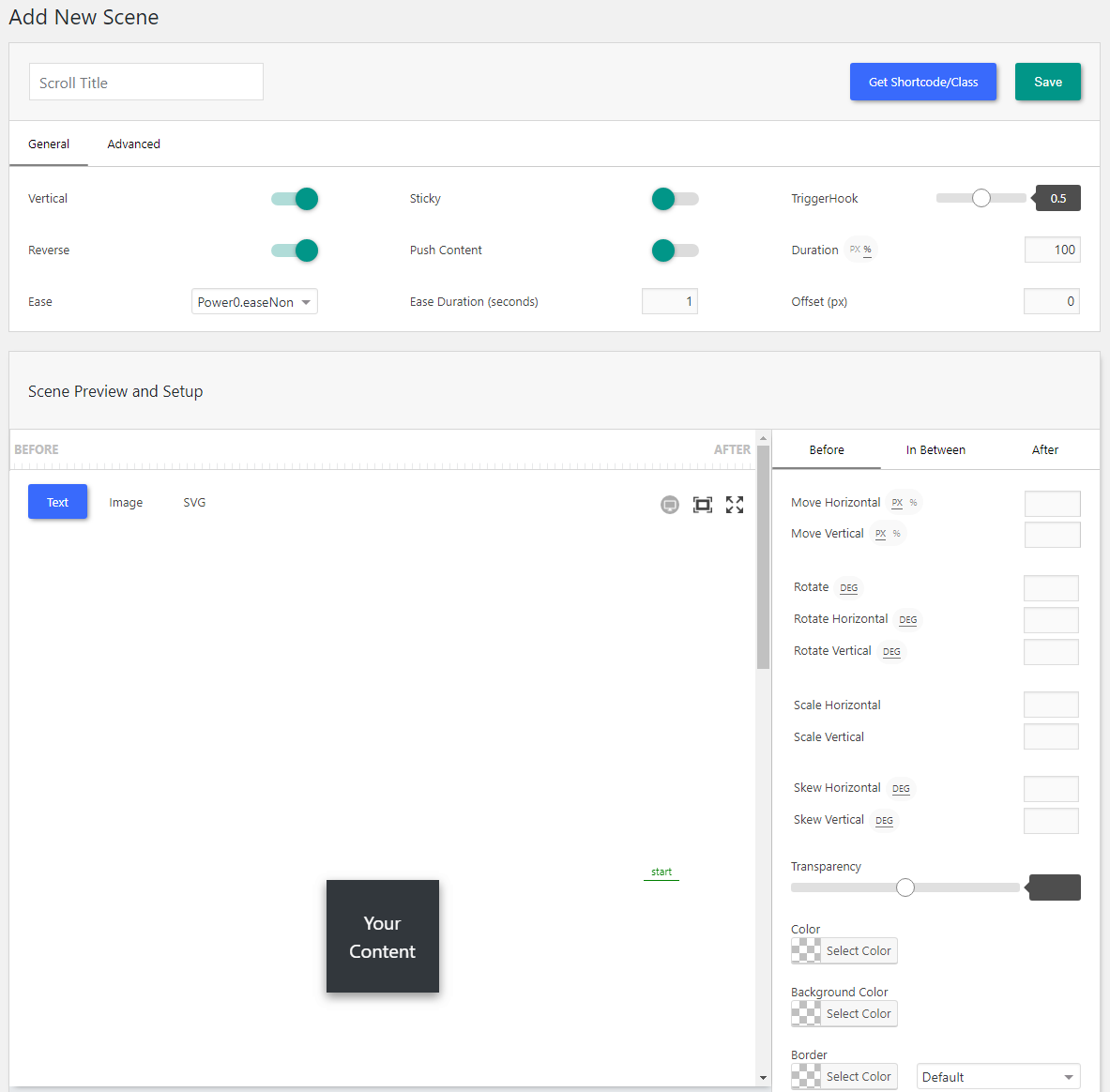 Enter your Scroll title.
Set required settings and Save to publish.
Create a Simple Animation Scene -
Watch Video