You can choose type of table, you want in widget.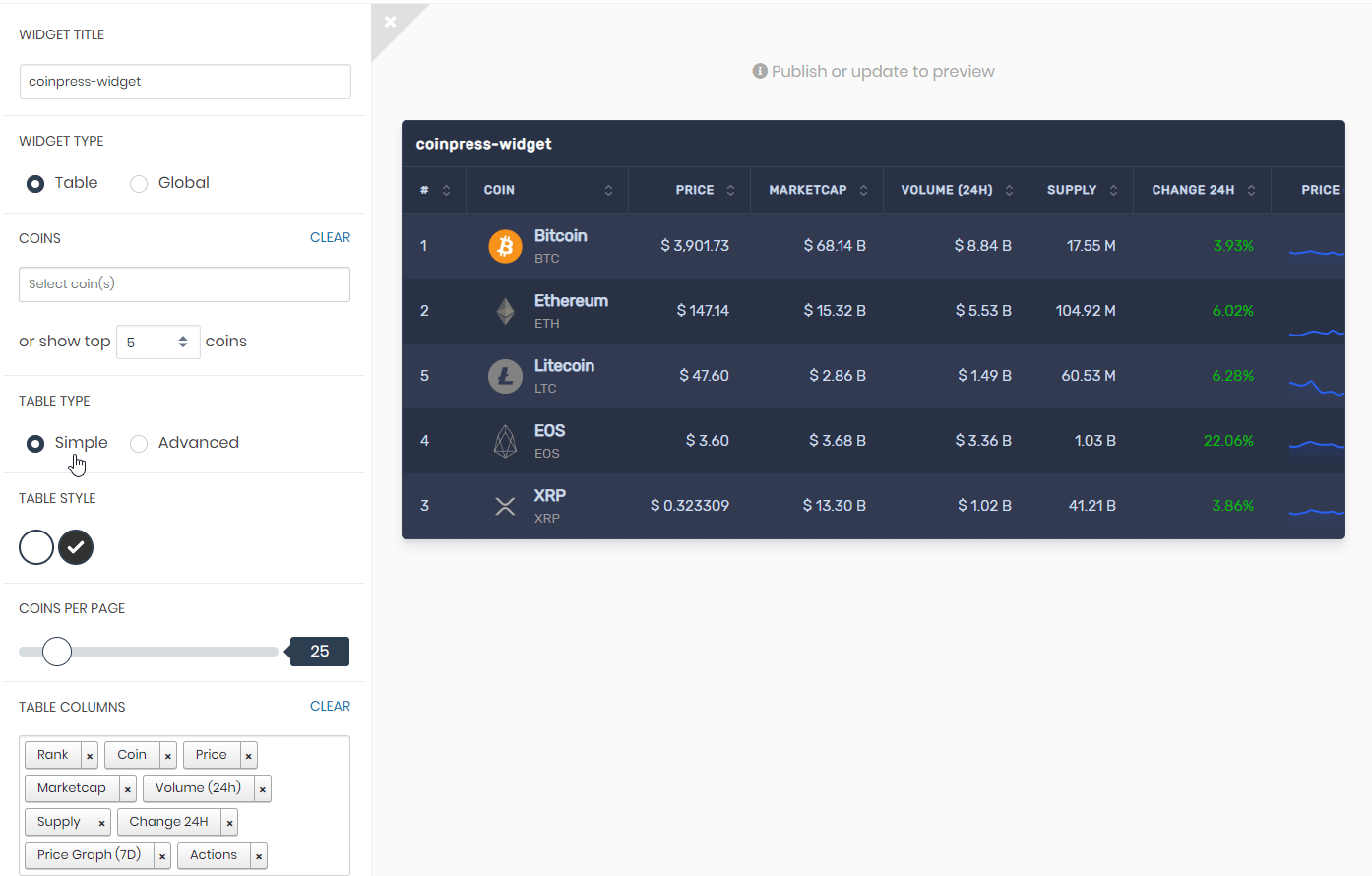 Simple - This table type will have information about coin name, price, marketcap, volume 24h, supply, coin change percentage for 24h,price graph chart as respective columns.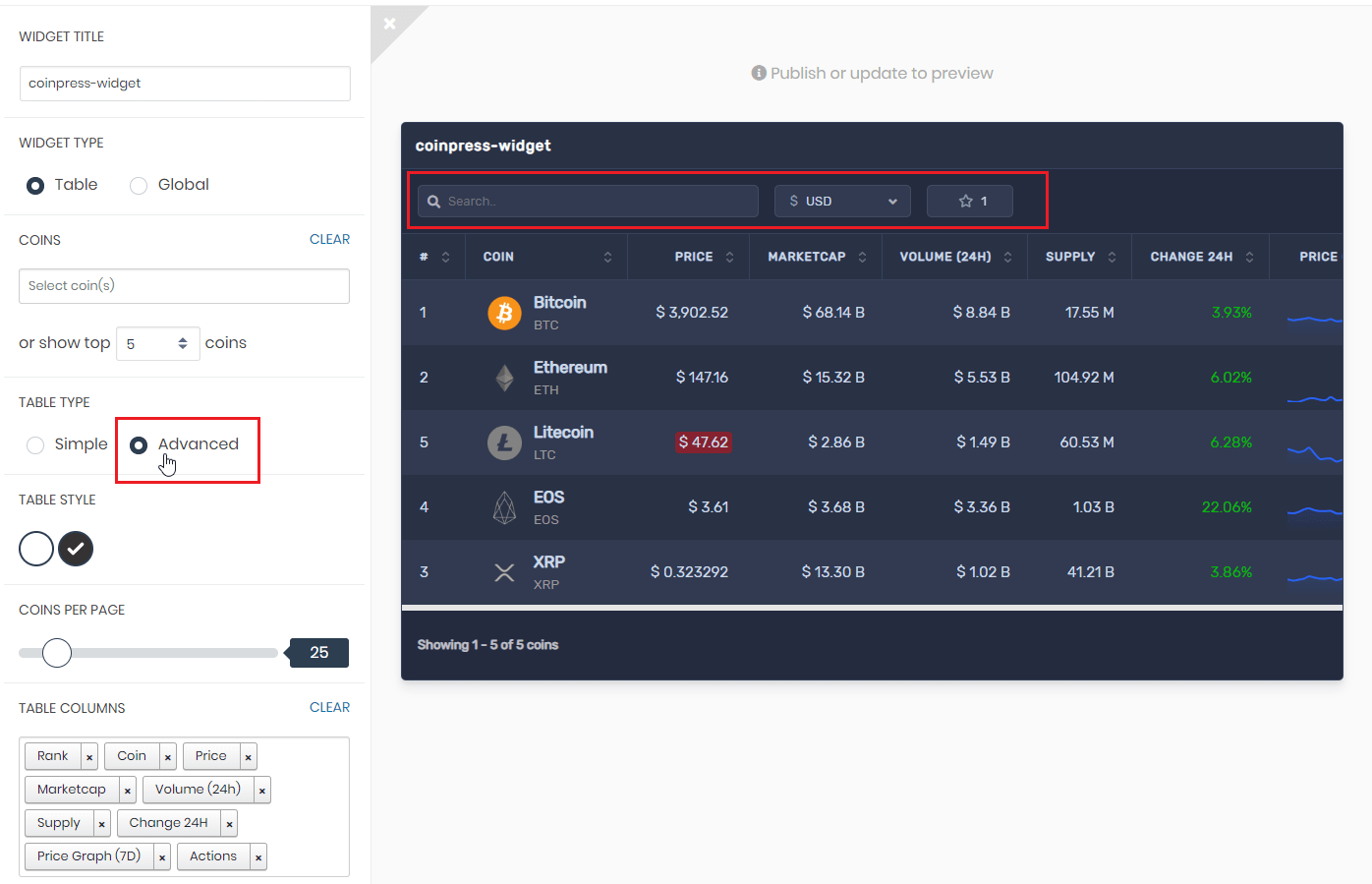 Advanced - This type will have same information in simple type table additionally,

On top of table you will have three fields,
Search Box - This table type will allow to search coin in widget.
Currencies - you can change the currency format of the table for all coins.
Watchlist - This tab will only list the coin that you have add to watchlist in coin detail page.

Number of coins in watchlist wil be displayed in right side of the tab.
If it's 0 you have not added a coin to watchlist.
Go to the coin detail page of a particular coin and add the coin to watchlist
Then you can see here in table widget by clicking the watchlist tab.

On bottom of table you will have information about number of coins in the table and also coin per page currently showing.