Under Coinpress side menu you can see an option Cryptocurrencies above the setting option.
In cryptocurrencies option you wil find a select box to change coin over 3000+ coins, Instantly the data will be fetched.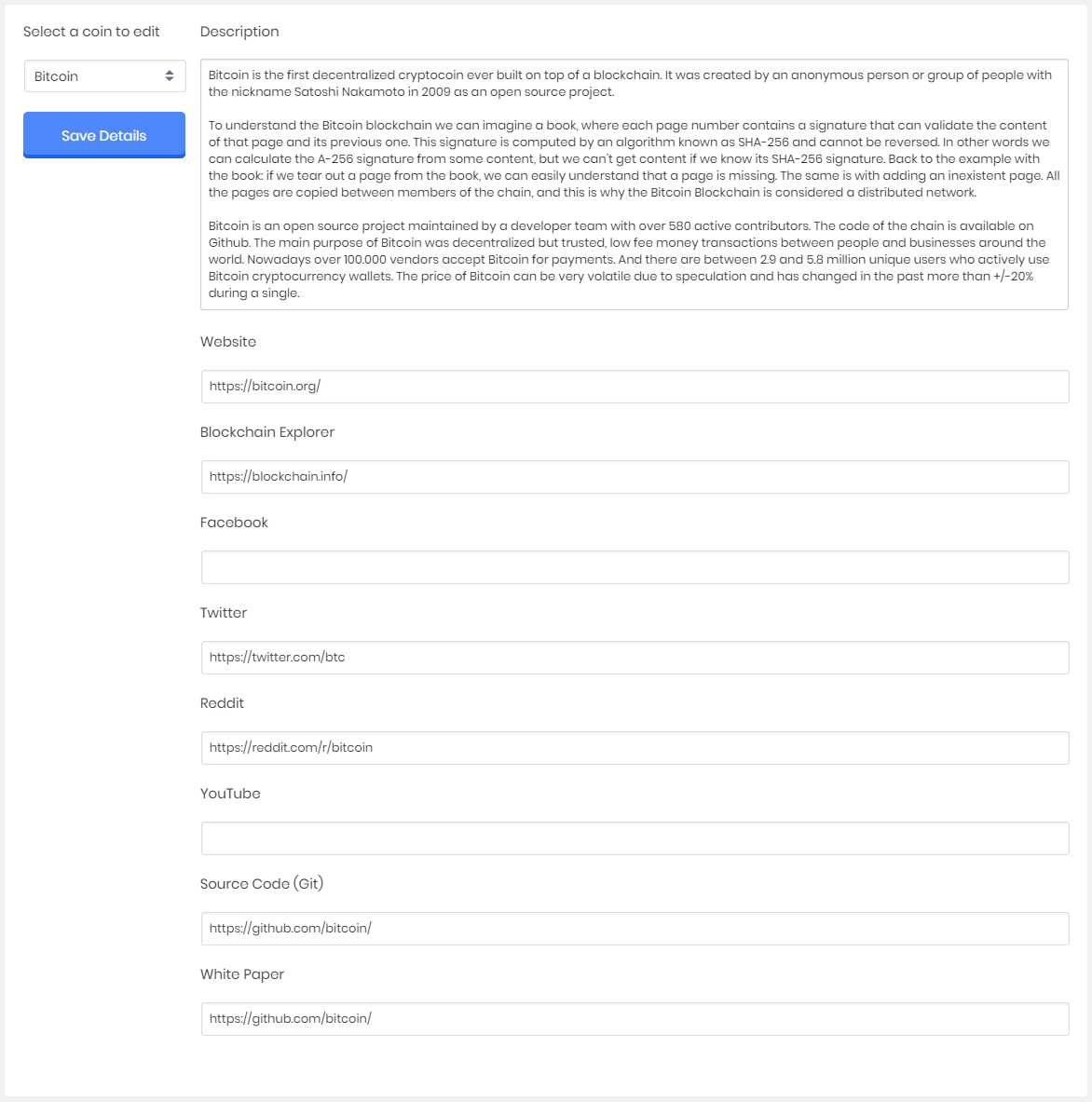 You can edit all data from the list.

Description - A detail description of a coin will be displayed.
Website -
Blockchain Explorer - A blockchain explorer is a browser for the blockchain

All Bitcoin and altcoin users rely heavily on blockchain explorers to track their transactions.

Social Links - You will get options for social links like Facebook, Twitter, Reddit, Youtube

Facebook and Youtube field will be empty, you can add a url to social refer.
Twitter & Reddit link wll be provided, if you want you can change it your own.

Source Code -
White paper -
Click save details button after all changes you made.
Coin detail page will have more informations along with these data.
Check this screenshot below.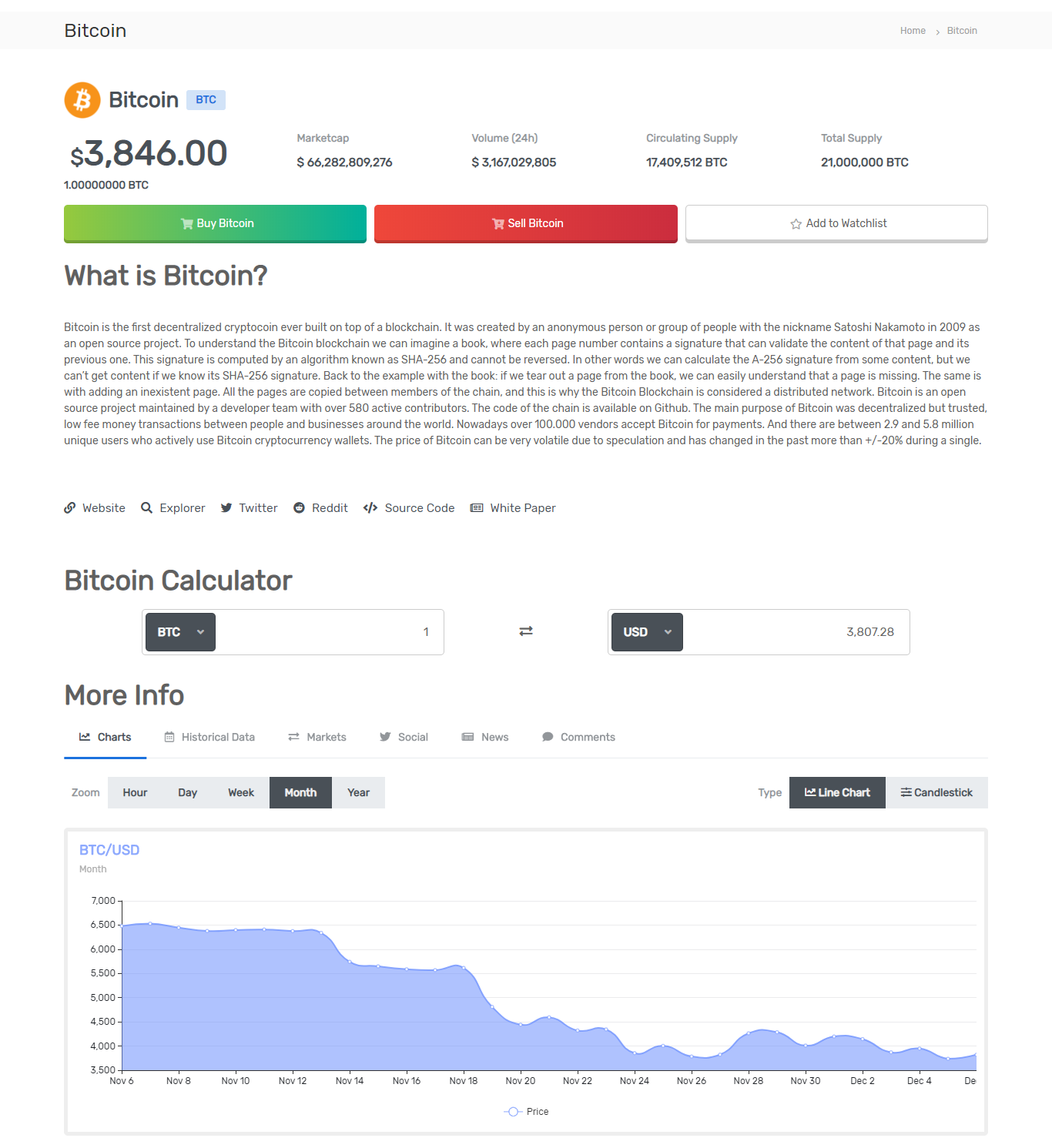 On coin detail page you can buy & sell any coin.
Coin detail page also have a converter & and graph chart.
You can change the type of chart into candlestick or line chart.
You can add a specific coin to watchlist from the coin detail page.
Later you can view the list of watchlist from table widget.